Ultra Hold Adhesive Contour Tapes 108 Pieces (3 Packs)
Ultra Hold Adhesive Contour Tapes 108 Pieces (3 Packs)
Rating:
(

1

product review )
Shipping:
Calculated at checkout
---
Product Description
This sale is for 3 packs of Contour Strips. Each pack contains 36-pieces = 108 PCS

This tape is great!. If you like Super Tape, you will love this tape. It gives you stronger hold and this tape has no shine effect detected through your lace hair system. This tape is extremely easy to remove and leaves no adhesive residue on your lace. You can remove using any adhesive solvent. Will not gum-up I personally am getting 2-weeks hold with just using tape. Using both Ultra Hold adhesive on skin and Ultra Hold tape on perimeter of the hair system i am getting 3 to 4 weeks hold. I also shampoo my hair system right on my head every other day and still holds up to all this and styling.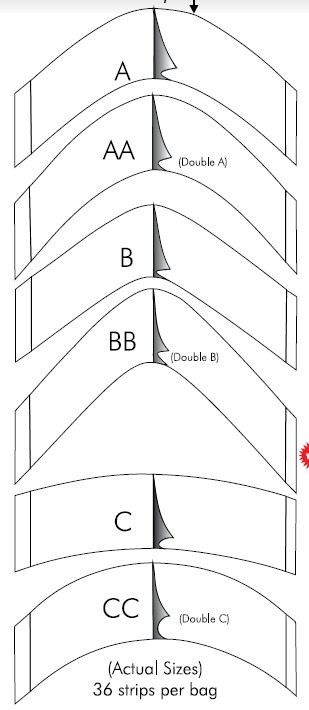 Walker Tape has done it again with Ultra Hold Tape. !!!

I also sell Professional Grade Hair Adhesive(glue) and Solvents for all types of Human Hair Wigs & Full Bond Hair Replacement Systems Men/Women.
Tape appears as white but actually has a matte finish, delivering a NON-SHINNING effect.

Strong hold. No need to also use liquid adhesive with tape to your front hair line but Ok if you choose to do so.

Will hold down safely for about 10 to 14 days without using any adhesive.

Bacteria Control and Odorless

Very easy to clean up using just about any adhesive remover. Will lift very easy keeping your lace mesh safe from any tears.
This is the same tape that you will see for sale on EBAY priced several times $$ higher then mine. As a Licensed Cosmetologist I work in the industry and not only get the best wholesale price, I have been fitting & styling wigs and Men's Hair replacement systems for almost 20-years. I pretty much know just about every secret in the movie industry for creating that perfect effect desired.
---
Find Similar Products by Category
---
Customers Who Viewed This Product Also Viewed